Screenings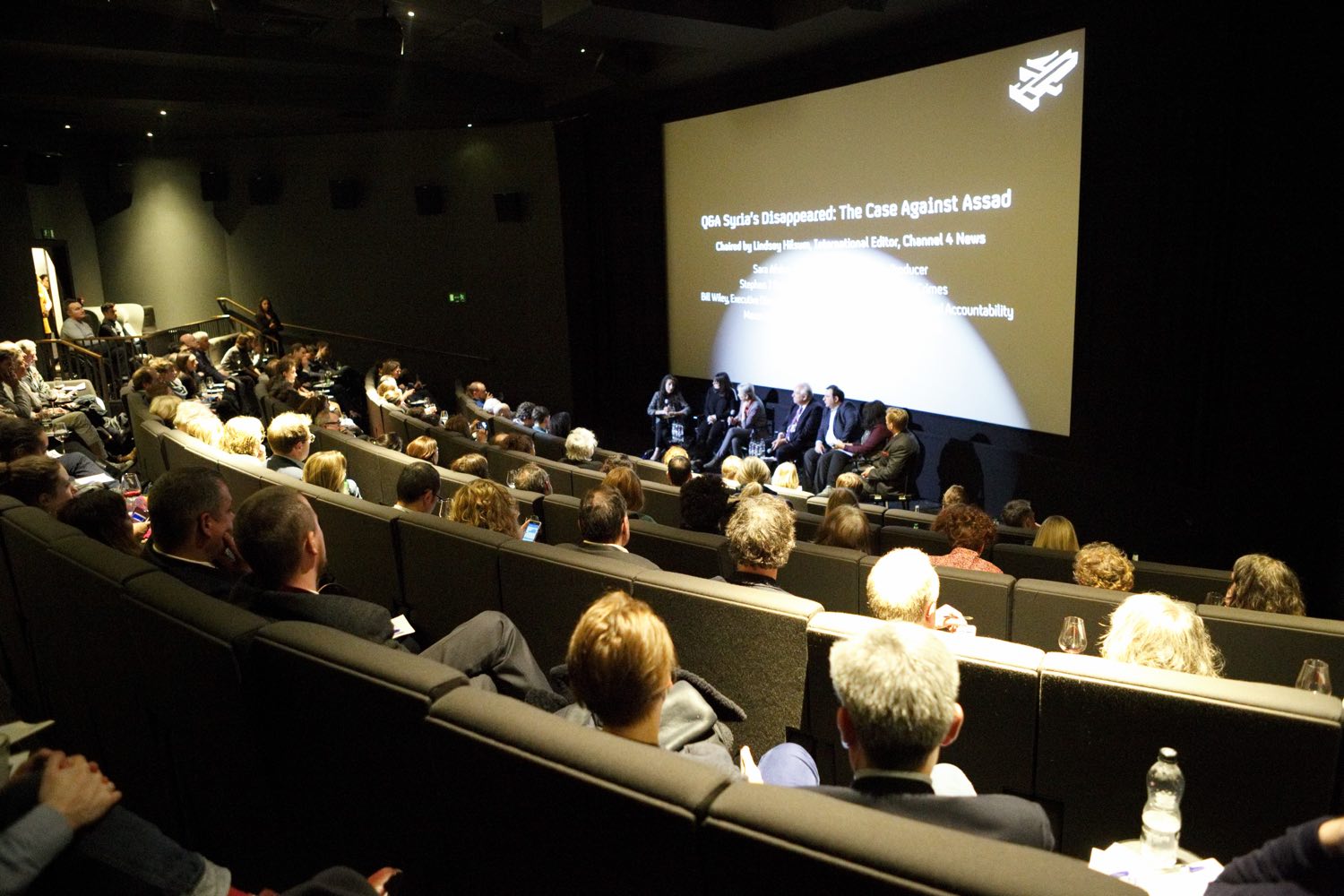 Organise a Screening
We want the film to be seen and discussed as widely as possible. As the film is around 50 minutes, it's the perfect length for events with a discussion afterwards.
If you would like to organise a screening then please email us:
We charge a license fee for all screenings, but this is set according to the means of the individual or group arranging the event. Whilst we would love to provide the film for free, we need to charge a fee in order to help recoup the costs of the film's production and to cover the expenses of our screening programme.
Upcoming Screenings
Institutions, international organisations, community groups and individuals are arranging screenings of Syria's Disappeared.
Take a look at our Screening Calendar to see if there is a screening coming up near you. And if there isn't, why not organise one?
Past Events
London Premiere, Curzon Bloomsbury, 6th March 2017
Channel 4 introduced the film's premiere. Guests included Jimmy Wales, Lily Cole and Peter Tatchell. Journalists, filmmakers, NGOs, politicians and Syrian civil society groups also attended. There was a discussion chaired by C4's International Editor Lindsey Hilsum with director Sara Afshar, co-producer Nicola Cutcher, Stephen Rapp, Bill Wiley and Syrian lawyer Mazen Darwish.
Darwish spoke very movingly at the event, saying that sometimes he feels guilty for surviving his detention, while others haven't. He also said, "The film is exquisitely made. It tells the story of my colleagues Ayham and Mansour. I burst into tears twice and breathed the air of the peaceful demonstrations".
FIFDH, Geneva, 13th March 2017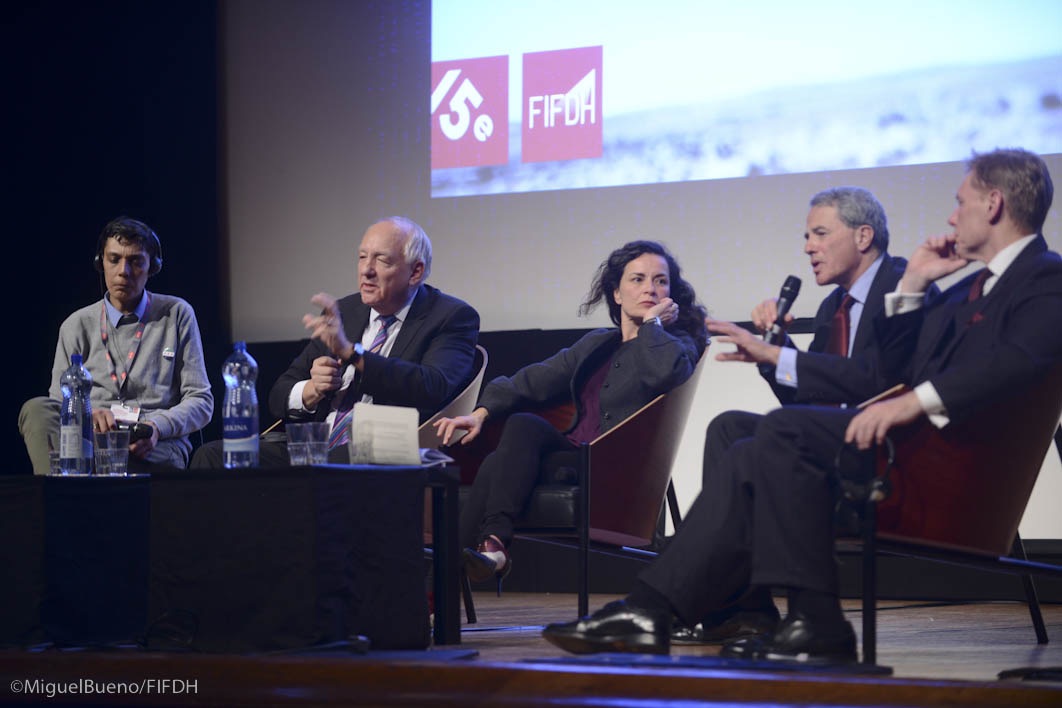 Screened to a sold-out audience of 450. A discussion chaired by Charles Glass featured the film's contributors: Mazen Alhummada, Stephen Rapp, Bill Wiley and Almudena Bernabeu. Filmmakers Sara Afshar and Nicola Cutcher also contributed to the discussion. Mazen Alhummada received a standing ovation from the audience when he took to the stage following the film – an incredible moment.
US Premiere, Holocaust Memorial Museum, 10th May 2017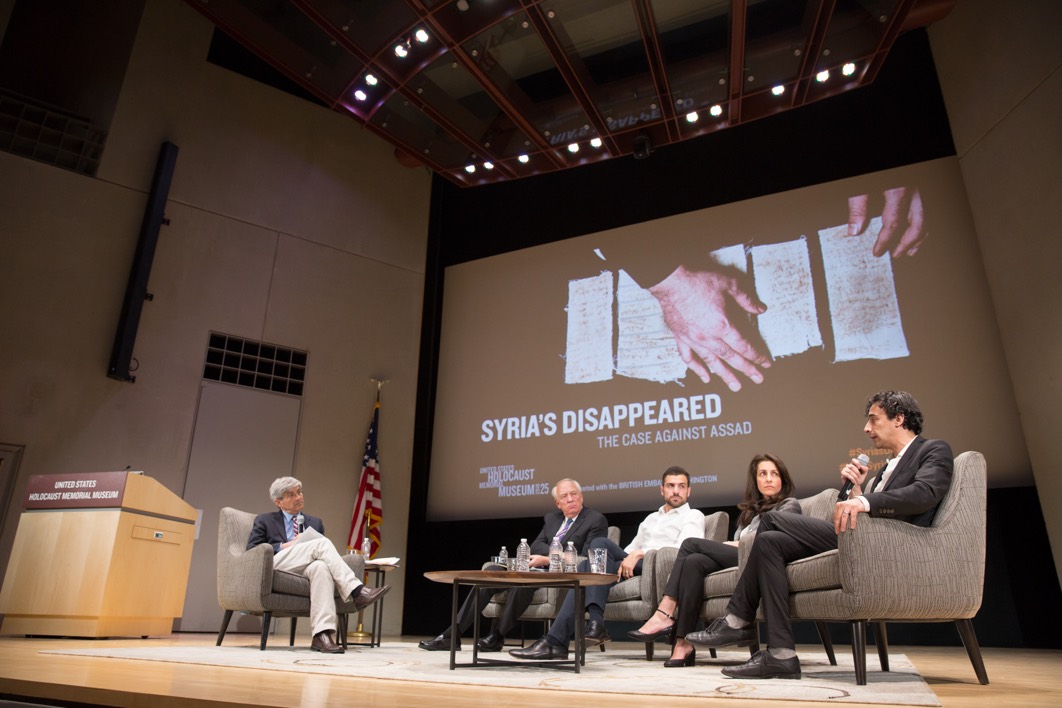 The Holocaust Memorial Museum in Washington DC hosted the film's US premiere in partnership with the British Embassy. Mike Isikoff, chief investigative correspondent for Yahoo News, chaired the discussion (video here) following the screening. Isikoff's own interview with President Assad is featured in the film, where he confronts the President directly with the Caesar photographs. Two former Syrian detainees, Qutaiba Idlbi and Mahmoud, spoke very powerfully about their experiences in detention. Stephen Rapp and director Sara Afshar also contributed to the discussion. We were honoured to be joined by Taufik Hallak, a Syrian broadcaster who is the brother of Mariam Hallak, one of the main interviewees in Syria's Disappeared. Taufik read a message from Mariam to the audience.
French Institute, New York, 11th May 2017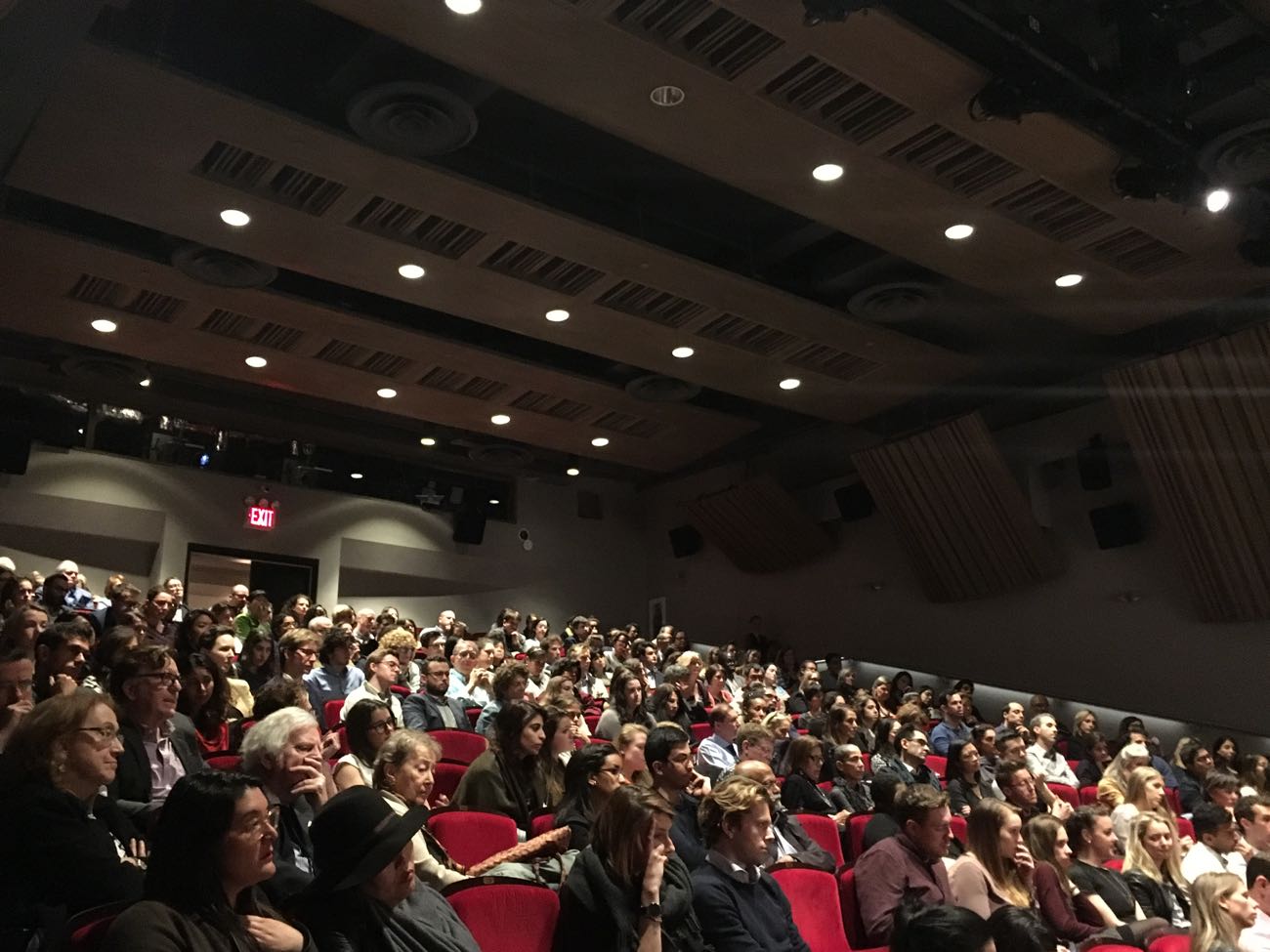 This packed event was co-hosted by Human Rights Watch, the Delegation of the European Union to the United Nations and the Cultural Services of the French Embassy.
Ken Roth, Executive Director of Human Rights Watch, described the film as 'superb and moving'. Roth moderated the discussion with former detainee Mahmoud, Stephen Rapp and the filmmakers Sara Afshar and Nicola Cutcher.
European Parliament, Brussels, 8th June 2017
Human Rights Watch and Ana Gomes MEP hosted a screening and discussion at the European Parliament.
Panelists included the film's contributors Mazen Alhummada and Stephen Rapp, alongside HRW EU Director Lotte Leicht, and the filmmakers Sara Afshar and Nicola Cutcher.
German Premiere, Planetarium in Berlin, 12th July 2017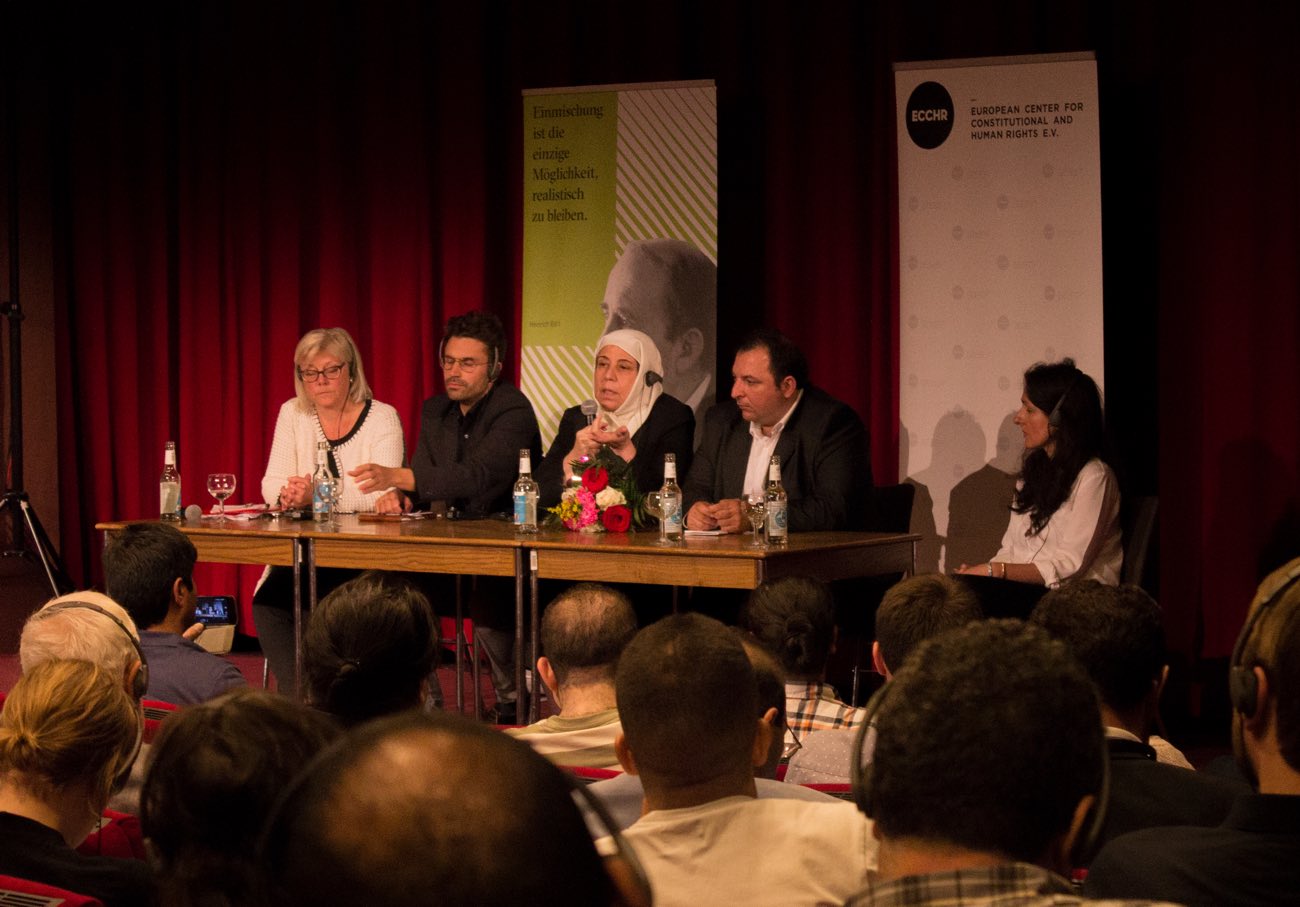 The European Centre for Constitutional and Human Rights (ECCHR) hosted a special screening at the Planetarium in Berlin with Mariam Hallak.
Bente Scheller introduced the film. The screening was followed by a panel discussion with special guest Mariam Hallak from the film. Mariam has joined the ECCHR's criminal complaint in Germany against senior officials of the Syrian Military Intelligence Service.
Lotte Leicht chaired the discussion with Mariam Hallak, Syrian lawyer Mazen Darwish, ECCHR's Patrick Kroker and film director Sara Afshar.
Lotte Leicht urged the audience 'to support those who have the humanity and humility not to ask for revenge, but who ask for justice. Justice is an antidote to extremism'. She also stressed the urgent need to get access to detention centres and release those who are still alive.
Darwish said, 'Mariam's determination to get these documents and evidence led the way, so we follow the work of this mother, this victim'. Kroker also paid tribute to the brave Syrians now pursuing justice in Germany.
UK Foreign and Commonwealth Office, International Justice Day, 17th July 2017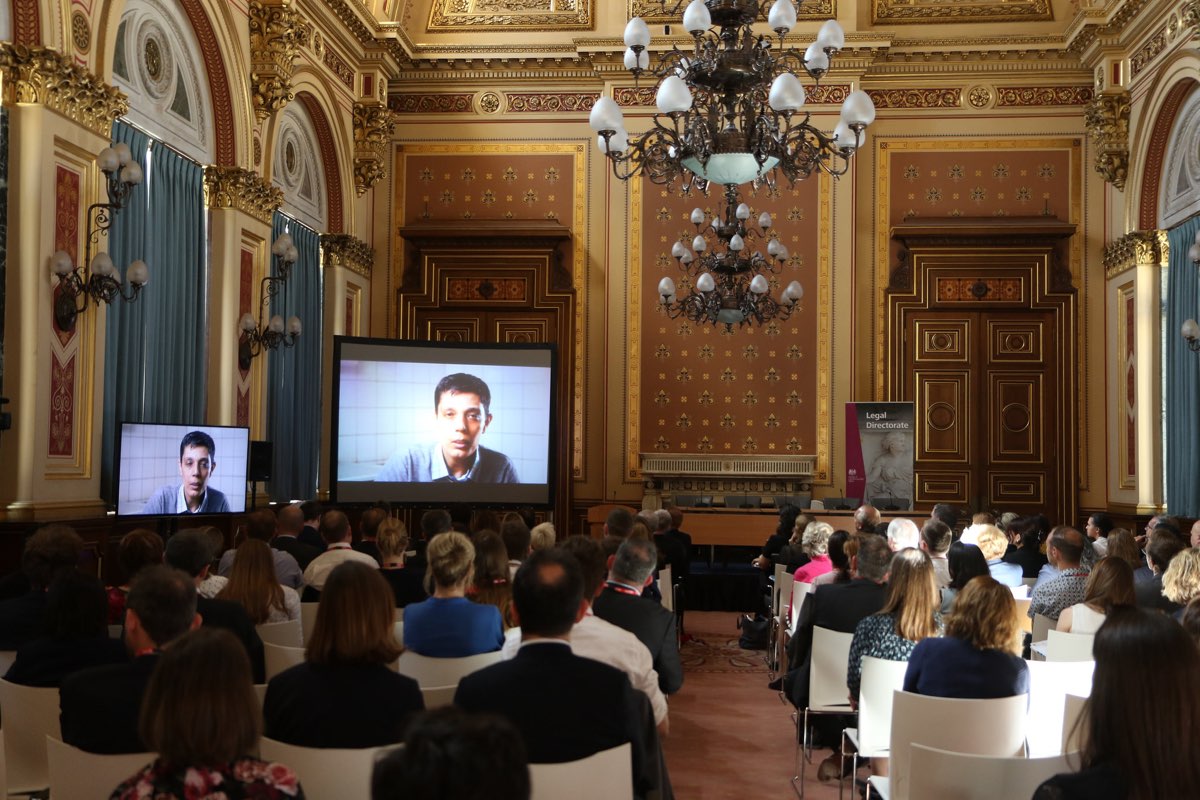 This one day conference on the theme of 'International Criminal Justice - Achievements and Challenges in Syria and Beyond' opened with a screening of Syria's Disappeared. The first panel discussion was chaired by Andrew Cayley CMG QC. Panelists included Stephen Rapp, filmmakers Sara Afshar and Nicola Cutcher, Sareta Ashraph (Former Legal Analyst, UN Independent International Commission of Inquiry on Syria) and Alex El Jundi (Legal Adviser, UN High Commissioner for Human Rights Syria Country Team).